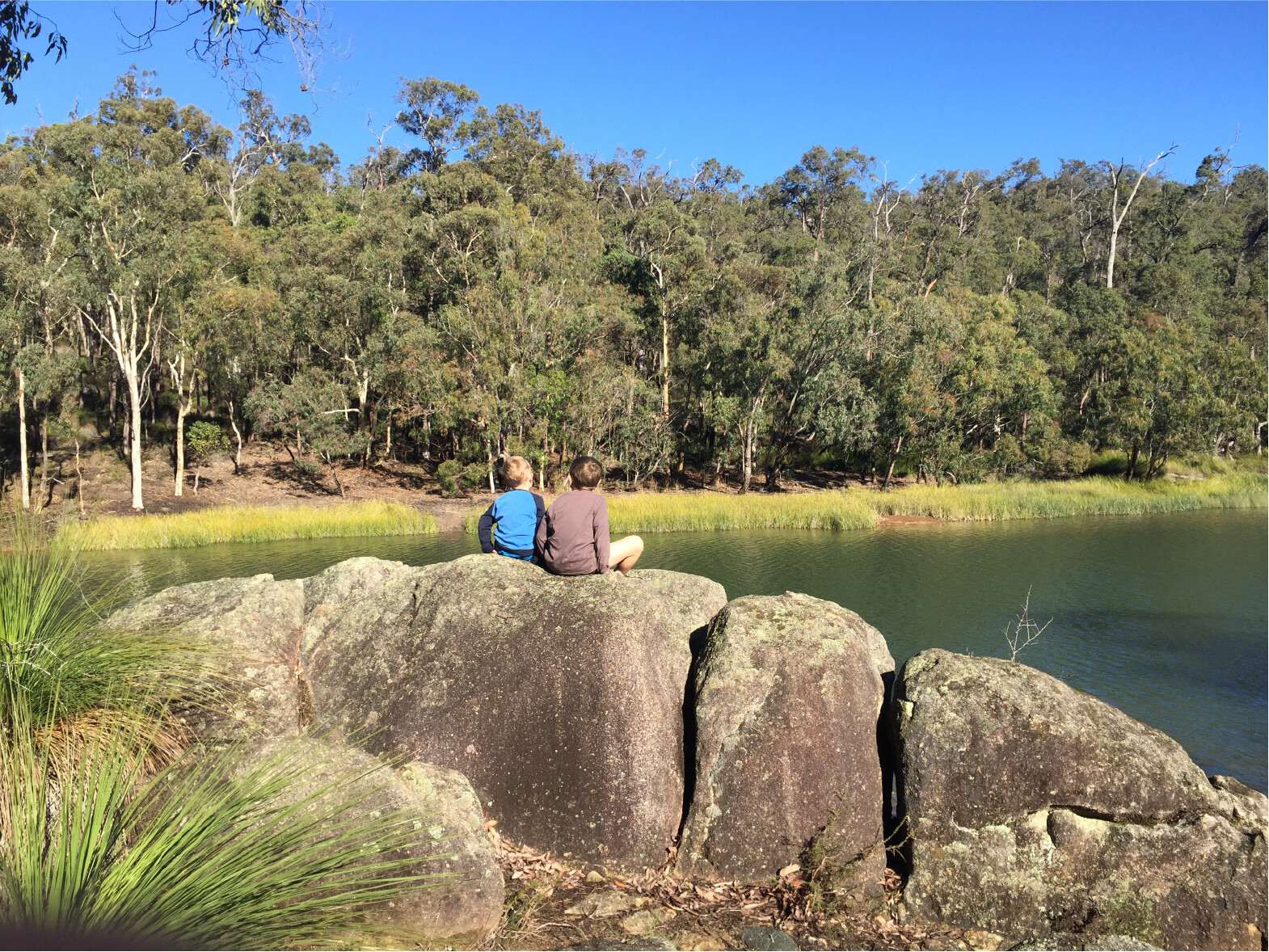 I've just spent the morning meal prepping. When my husband is home from work, I get to play in the kitchen!
I love being in the kitchen. It's a comfort zone for me and precious me-time. I also love meal prepping for dinners because it gives me a sense of control and being prepared, for what usually is an out of control time of the day – feeding time at the zoo - I often call it.
The best part of today's kitchen time is getting organised for a week away camping (or more accurately glamping 😉). Our family gets out bush a lot. We love it. The fresh air, freedom, dirt and exercise just makes us all so happy. I even squeeze in some knitting!
Our bush camp sites usually garner a few other children, similar ages to my own boys, to share the fun with. Plus this usually then gives my husband and I a chance to chat adult, with ourselves or with other parents - something that we miss out on in a typical week being a FIFO family.
The little things, like keeping up (adult) relationships with friends, is one of the small challenges of being a FIFO family. There are always opportunities to get a play date in, assuming energy exists, but it isn't really quality conversation for myself.
Even when the weather is sour, and the energy is low, we make a big effort to get the camping trips in, as we all come home grounded and energised – and the added bonus of having had the opportunity for quality connections with other adults.
When I'm home and need grounding, a little me time, when my husband is away, a bike ride will usually be a good quick fix. If I need to burn some energy, I will send the boys to the playground ahead of me, on their bikes, and I will walk.
Its amazing what some fresh air does for everyone's mood!
I'd love to hear how you squeeze in your me-time and adulting opportunities when you're without your village.
Oh, and if you are just a little bit curious, I've cooked up pasta sauce, chicken curry, cookies and the chocolate cake is on its way!
---
Come join a group of fearless mamas and learn how you can find emotional, spiritual and physical support with the experience, knowledge and information we share in our exclusive community.
Copyright Natasha Loohuys 2023